Where to Have Breakfast at Bozcaada? Irmak Bağ Evi, Bozcaada, Çanakkale
Have you ever seen a breakfast like a bride? Is it possible? Yes it is! That is breakfast like a bride. Anyone who claims the converse, he may be unmarried or never been to Bozcaada.
We are talking about Bozcaada, it is not a simple pipe. (Hahahhaha) The island which Greeks attacked to Troya but they left that unforgettable wooden horse on the beach as if they run away and hide in, because they couldn't conquer the land.  This is that tactical island. In other words; Tenedos. (Ps: Historians don't mention but they hid in Polente bay)
Bozcaada is totally a place of culture and respect to the beautiful life, dear friends. It is not a shame if you haven't been to Bozcaada but it is a shame not intending to go. The trouble you take on the way may seem too much but you are going to agree with us, it worths.
If there is "No Smile" on your face when you arrive the island, there is a problem with your genetics. Have a test and if your test is positive try to come again please.
Now, dears. We stayed at Irmak Bağ Evi and had a breakfast with outstanding view and fantastic taste. Nowadays they call this breakfast "Serpme" but we can tell you it expresses more to us with its presentation. It is speaking to you!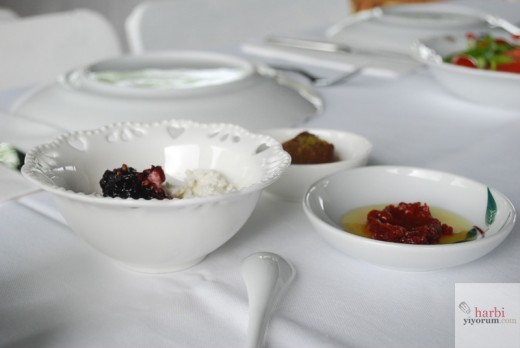 Well, you love it even though you don't eat it. You like it, even you smell it. Moreover, just a small bite is enough for your excitement. So fantastic. It addresses to all your feelings. Full degustation. We have already listened the breakfast. It was like a concerto. It started so fast, slowed down a little bit and then went fast again. Well, this is the case so we don't count the varieties. Because the performance beats the varieties.
But, it is a must-have to meet olive oil in Bozcaada. It is mentioned even eminent Ilyada of Homer, men used to have shower with olive oil. The custom is still alive. You should make your stomach have shower with olive oil also. It is a must have. In addition to this, there is another drink which is made of grapes but we don't remember its name (Gods used to have etc), you have shower with that too. Ask them, they are going to tell you what it is.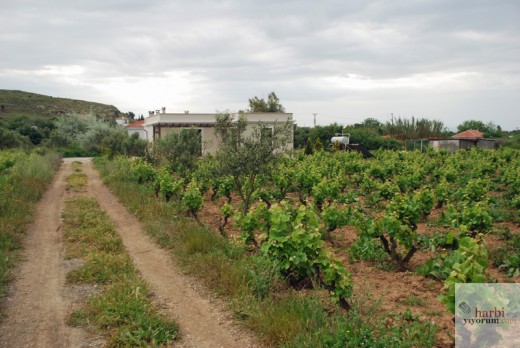 The owner of business at Irmak Bağ Evi, Tuğçe Hanım is so cute. She comes from İzmir and falls in love with island and finds a way to settle down this lovely island. (Harbiyiyorum wishes this kind of happy ending to all lovers) We have already investigated. Anyone who comes to island either falls in love or hate and never comes back. It is like the island in Lost TV Series. Island chooses you. You stay either inside or outside of it. There is no in between.
Irmak Bağ Evi is 10 min away from the downtown on foot. You can call Mrs. Tuğçe for all your questions. She is so helpful. Both she and her husband are perfect people. We learned all tips about island from them. They help you if you need too.
Say hello to them when you go there. Have homemade jams and delicious "Poğaças – Dough the rough". Enjoy culture and all beatuies.
May Zeus be with you folks!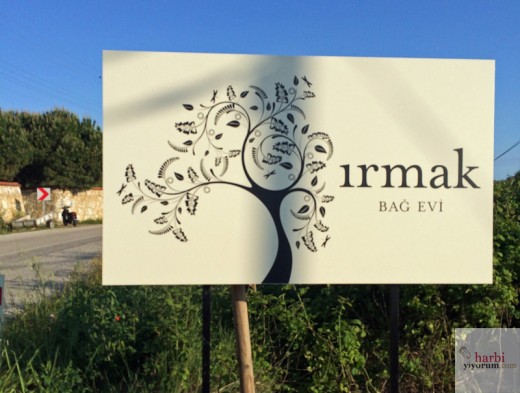 Irmak Bağ Evi Pansiyon
Bozcaada, Çanakkale
Tel: 0286 6978339  Cep: 0532 4025067

Click here to see the address on map!