Where to Eat Grilled Fish at Dalyan? Moonlight Boat Trip, Ortaca, Muğla
Fish is one of the prettiest and integral part of food chain. They separate the salt from the water they drink via their gill not with kidney as human being does. Their evolution has been going on for centuries and there are still some species.
Fish has the most population among other species. Just kidding. It's grill is so good!
Well, you see. We make you twisted by talking academically, right? Haha. Well guys, recently fish has been changed so much by restaurants. For example, you feel like eating fish, and when you go to restaurants you may see a lot of different kinds of fish such as marinated with milk, with different sauces, with butter on hot pot, marinated with wine in chesnut sauce etc. If we read this much Wikipedia, of course they serve fish with bechamel sauce. Come on! For the sake of God! What I got from that fish? Nothing!
If you are the one of those who say "I do want to eat real fish! Put the fish on the grill! That's it!" you should stand behind your wish when you go to Dalyan. This is why we should advise you to have a yacht tour. Moreover have it under full moon. (Ask them when you go, they are going to tell you.)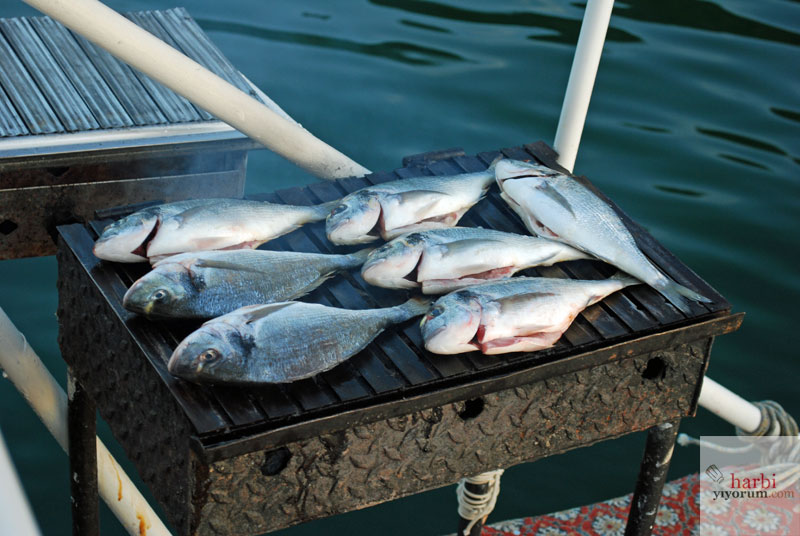 Now dears, there are ten advantages of having fish and a yacht tour under full moon. Let's count together 1. Yacht tour 2.Ambient 3. Reeds 4. King Tombs 5. Swimming in the sea 6. Swimming in the lake 7. Sunset 8. Smell of grilled fish 9. Rakı 10. Fullmoon
If you consider other additional advantages which come next to these you may reach numerous good things. For example, Let's think a combo like this, fish on the grill at sunset, you are swimming in the lake with your beloved ones and the lights around you changing on. There is a grill smell in the air. The water you swim is sweet. Wohoho! How does it sound? It is a wonderful experience! Awesome! Don't come back without having it!
Now, captain has to make you complete your tour and take you back home but first he has to take a permission from somewhere with a weird name like "Protecting and Blessing Sea Shores or something like that" and by this way you can stay in the lake till midnight. He makes you see beautiful places, have you take to mud baths and take you to the thermal springs and then settle down one of the most romantic places of Dalyan and starts the grill. In the mean time you are swimming and getting hungry. Next, you get on the boat and paint the town red!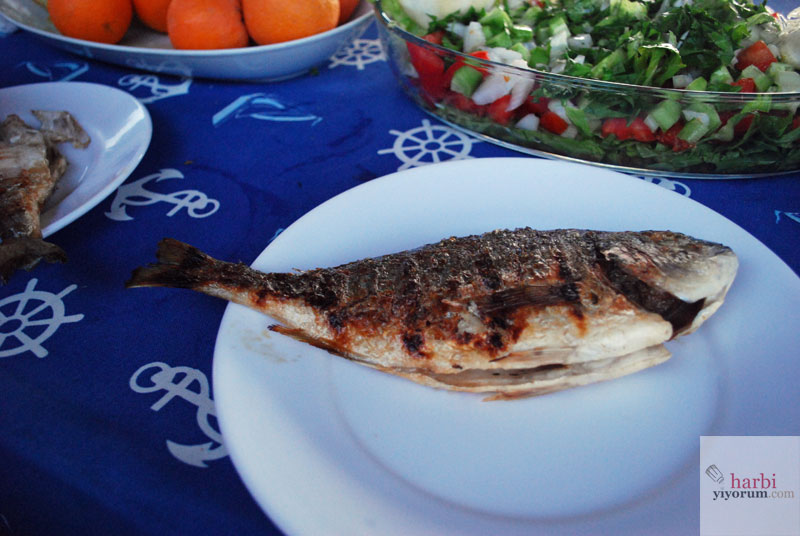 There are green salad, grilled fish and fruit in the menu. They serve soda drink and anise flavoured drink as beverages. (It is better for you to supply your own beverages before get in the ship) In addition, if you want you can swim once again at night. Meanwhile the boat is floating on the sea by shaking slowly. Talk gets better, people get better, everything gets more beautiful. Happiness hormons get higher and this called the experience!
By this way, your brain's award system changes and it will have learned the best possible of possibilities.Well, after so much beautiful memories of course you won't want to go back and you are going to start dreaming on buying new memories like these once again.
So, don't we work for these moments dear friends?
God bless you all!
Harbiyiyorum greets you !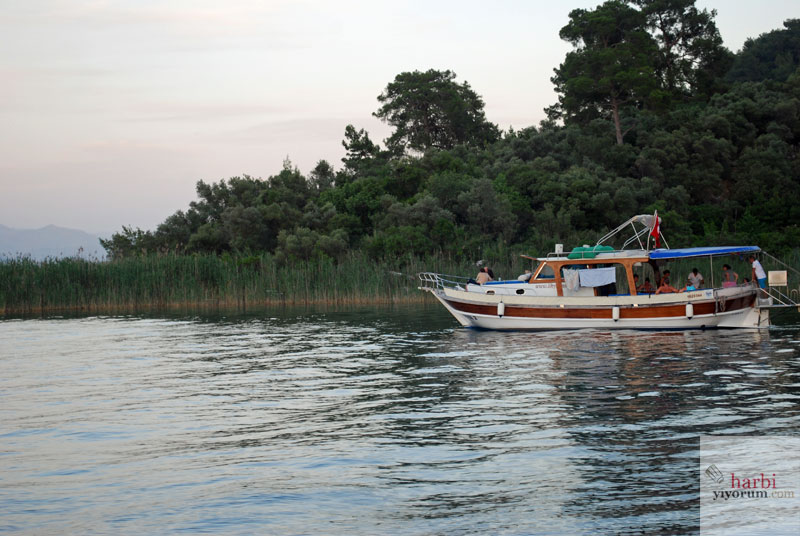 Boat Trip on Moonlight (Dalyan)
Emir Boat (Gökhan Uğur) – 0531 9633182 / 0536 8264942 (This was our captain, everyone free to choose their own :)

 Click here to see the address on map!