The 7 Best Bagel Shops In Manhattan, New York – 2016
The 7 Best Bagel Shops in Manhattan, New York City – 2016
Bagels; the holly life buoys of our stomach! Actually it is a bread product that is originated from the Jewish communities in Poland.
A bagel has a number of different dough types (whole grain, rye  etc.) Simply these doughs firstly boiled for a short time in water then baked. If you like; you can consume them plain or with fillings. Like salmon (lax), meat, cream, ham, egg, combo etc.
As we are in love with bagels; we searched "The 7 best bagel shops in Manhattan" and listed it for you.
There you go! Enjoy…
1- Brooklyn Bagel & Coffee Co.
For us, best bagel in the world. Never understood what a "good" bagel was until coming here. Definitely recommend the "plain bagel" with sliced lox, scallion cream cheese and a slice of tomato. Their cream cheese flavors are exceptional as well.
Address: No: 286 8th Ave (between West 24th & West 25th St) Manhattan, New York- Phone: +1 212-924-2824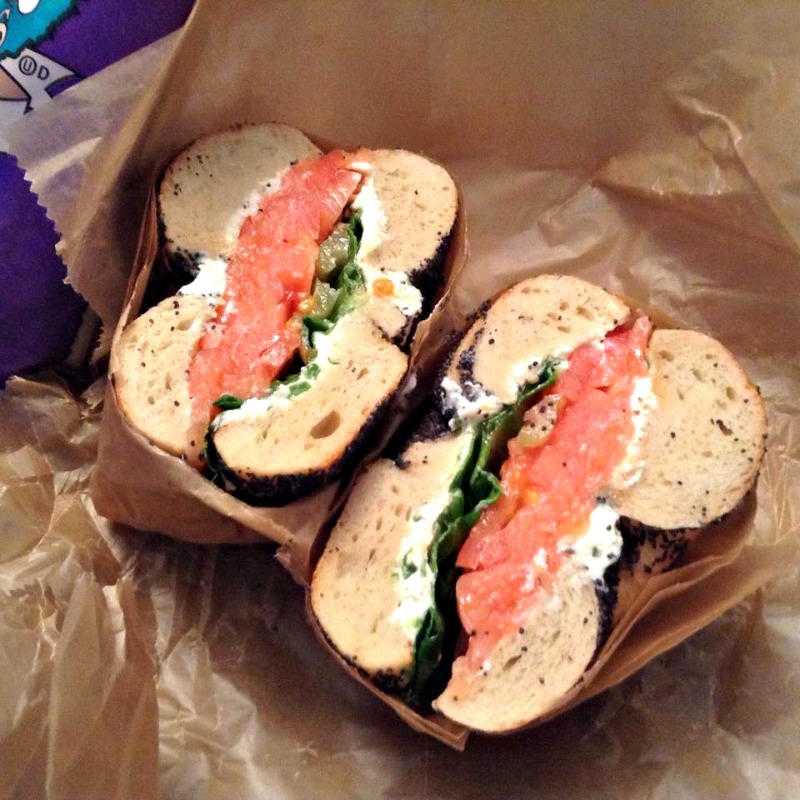 2- Tompkins Square Bagels
We love local shops so much. Here is the original one. These bagels are baked hourly. Because of that, toasting is not recommended. Our favorite one is whole-grain with bacon and chesee. Cozy and crowded but definitely worth the wait.
Address: No: 165 Avenue A (between E 10th & E 11th St) Manhattan, New York – Phone: +1 646-351-6520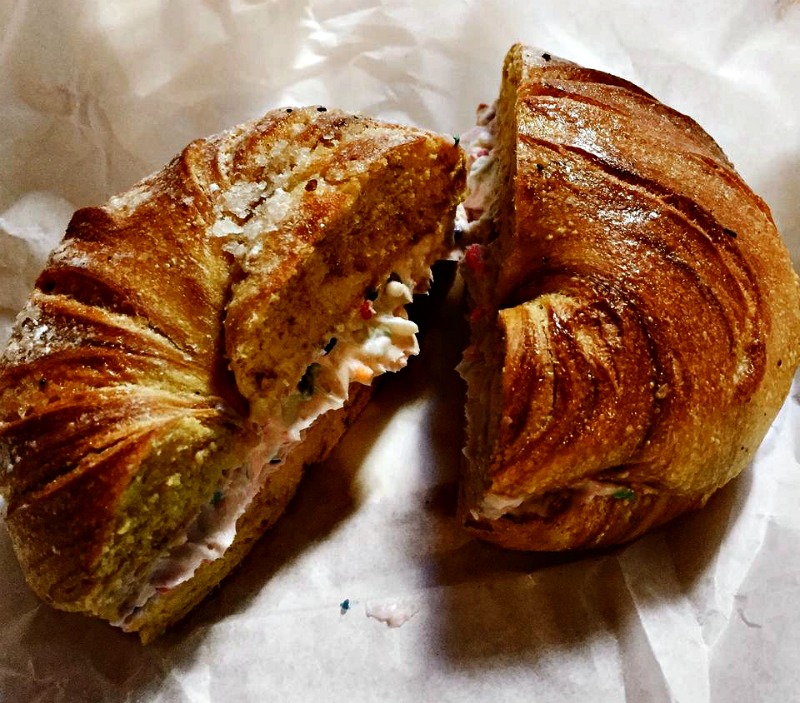 3- Russ & Daughters
This Heebster Jewish shop is the most popular it's own fish: "Salmon" Get a plain bagel with horseradish cream cheese and the Scottish smoked salmon. So delicous.  By the way, on a saturday morning, the line is horrible.
Address: 179 E Houston St (between Allen & Orchard St) Manhattan, New York- Phone: +1 212-475-4880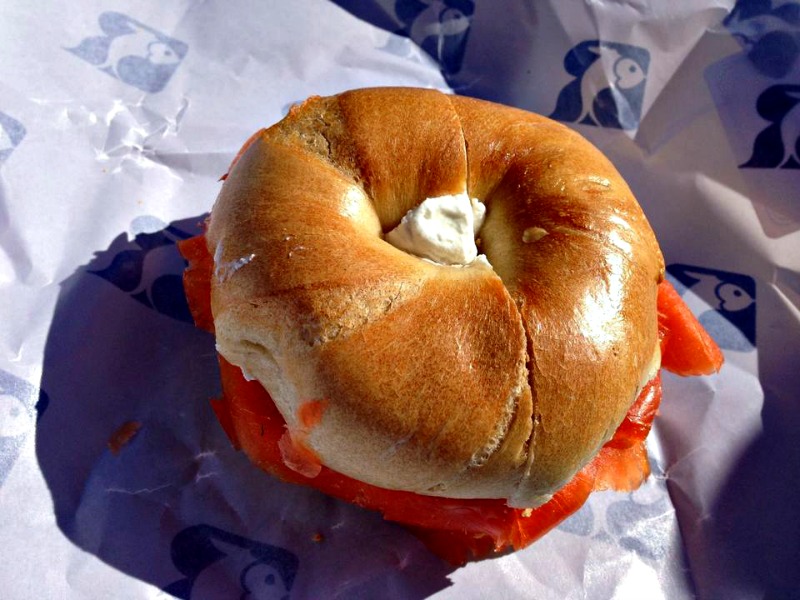 4- Bagelworks
In the Upper East Side, here is another best bagel shop. Lox bagel is the amazing. Just try it,  you won't be sad! For real!
Address: 1229 1st Ave (between 66th & 67th St) Manhattan,  New York-  Phone:+1 212-744-6444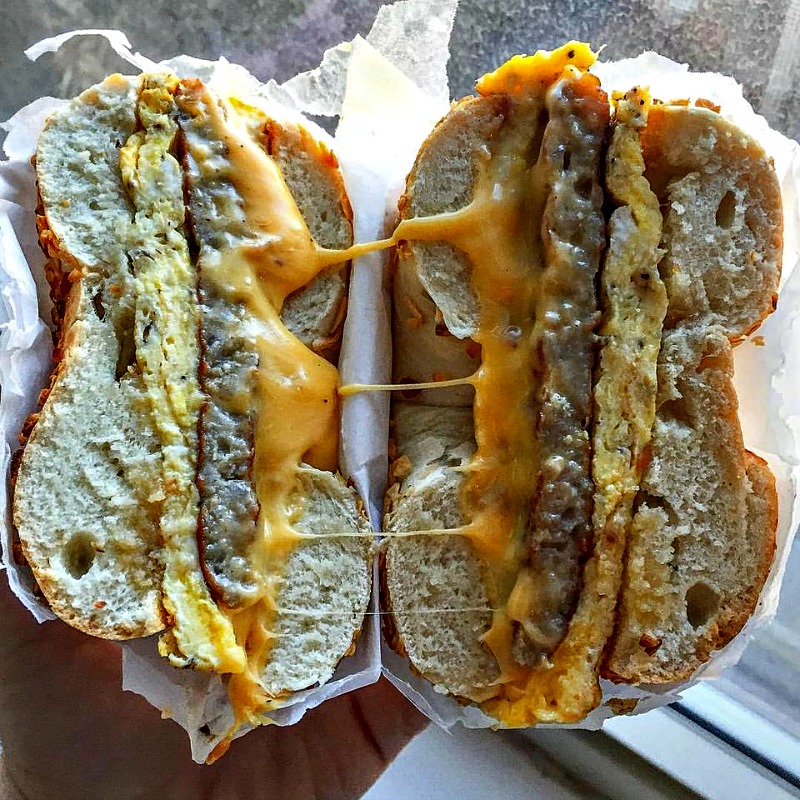 5- Absolute Bagels
In the morning, get a warm plain bagel, not toasted, no cream cheese or butter. And grab a coffee or tea. Enjoy!
Address: 2788 W 108 th St. Manhattan, New York – Phone: +1 212-932-2052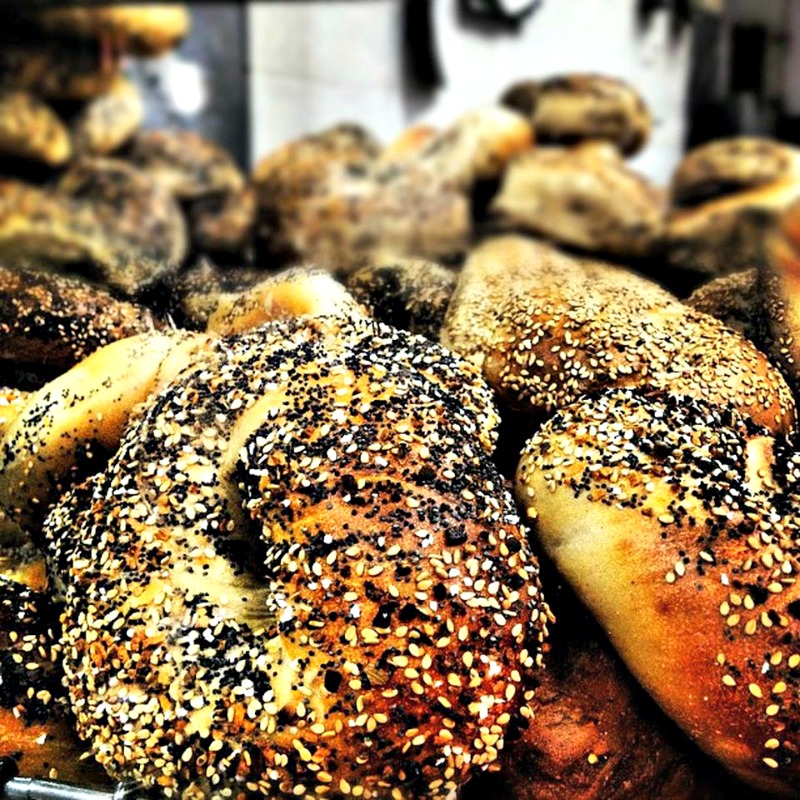 6- Murray's Bagel
100% hand-made and so delicous. Get a plain bagel, cream cheess and fresh coffee. Than re-fresh! Be warned, toasting strickly forbidden!
Address: 500 Ave of Americas, between W12 and W13, Manhattan, New York – Phone: +1 212-462-2830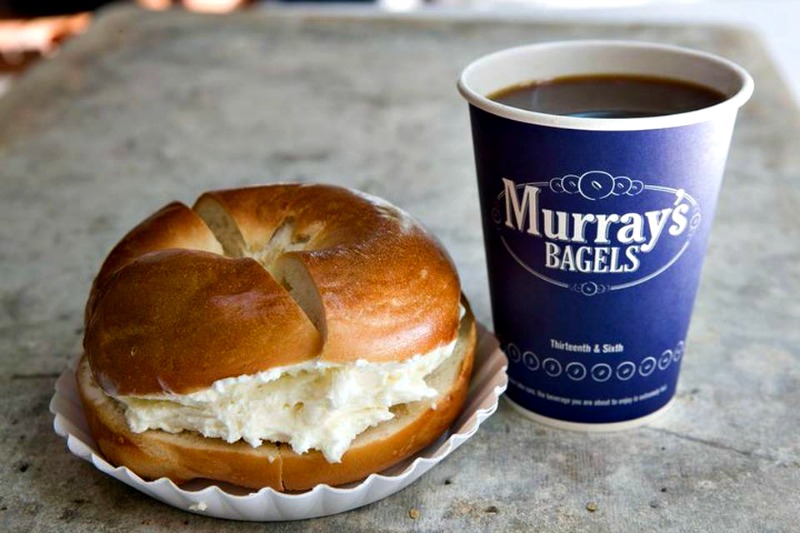 7- Sadelle's
Can you wait for 45 minutes to take a bagel? If your answer is "Yes!" then do it. 100% worth it, though it's not cheap. But as we all know if something is nice than it has a price ;)
Address: 463 W Broadway (Houston street) Manhattan, New York-  Phone: +1 212-254-3000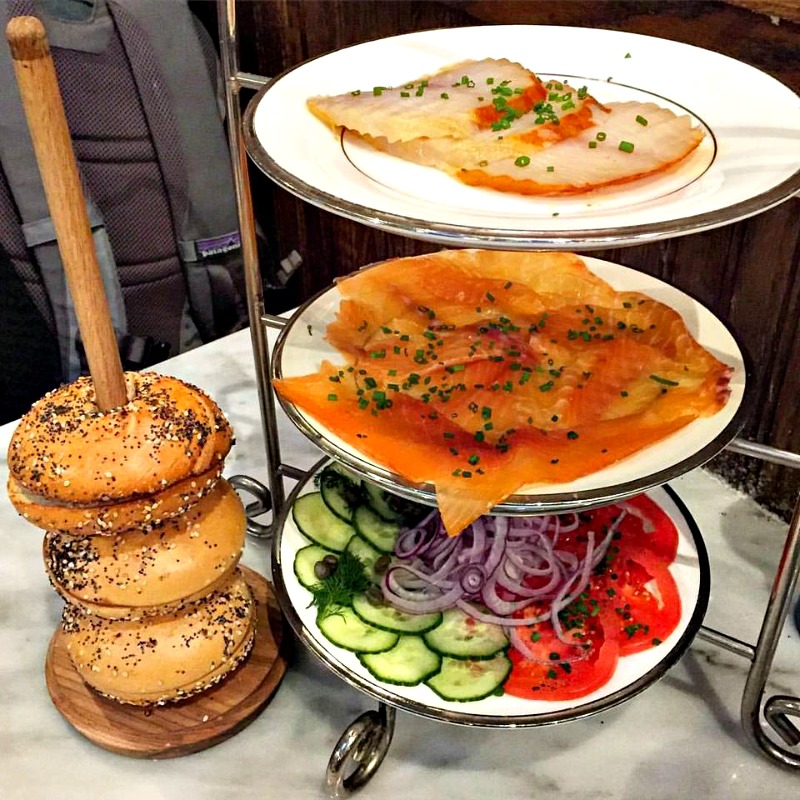 Bon appetite!