Where to Buy 'Kahke' in Gaziantep? Akşam Simit Fırını, Gaziantep
It is almost like a cookie, but kind of like a "kandil simile" (pastry rings consumed in holy days in Islam) as well: that's Kahke. Very delightful. What we are talking about here is a crisp pastry that was transferred from Aleppo (Halep) to Gaziantep and as it was being made by old ladies in Antep, it's serial production was initiated by Akşam Simit Fırını's founder Hacı Aksu.
It is the accompaniment of tea and coffee. It is the uncle of cookie. A little more sophisticated than "limit" (some kind of round pastry like like bagel); you can have these babies, which have mahlep, cheak-pea yeast and oil as ingredients, both as sweet and salty. That is the only reason for them to be different from what we call cookies and they are also crispier. We liked tahini and chocolate flavored ones better. You can decide for yourself which one is your favorite after trying the remaining 13 flavors.
But, unfortunately, the only city you can find the real kahke is Gaziantep. That's why it is a shame to return from Gaziantep without having Kahke. The ones you find here, in Istanbul, are not like the ones in Gaziantep at all. When it comes to Kahke in Antep, Akşam Simit Fırını comes to mind.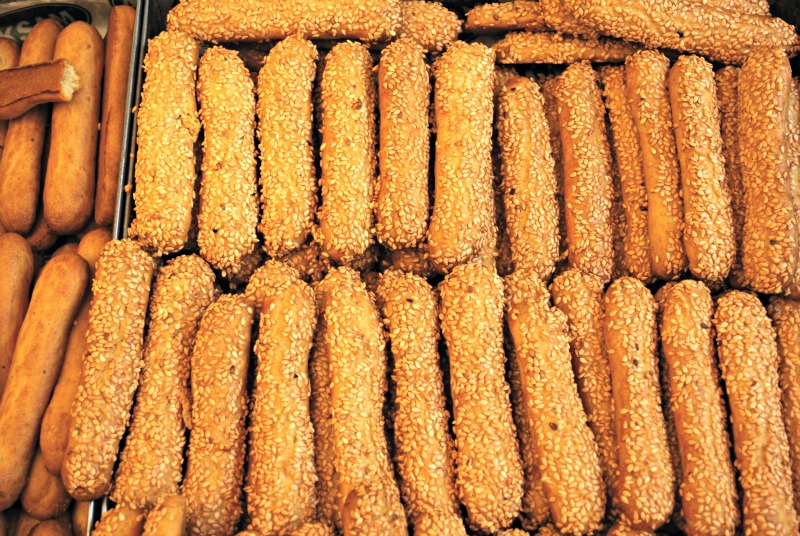 There are four branches of Akşam Simit Fırını in Antep, we stopped by at the one in downtown. It is a small and warm shop. You can choose whichever you like from the various and colorful kahkes. There are long ones, flat ones, round ones, short ones, sesame ones, and you have not heard half of it?
So now, what have we learned together?
1. There is something called kahke.
2. This kahke comes from Aleppo (Syria).
3. It is not cookie. It is not "limit". It's something else.
4. When it comes to Kahke in Antep, Akşam Simit Fırını should come to mind.
And, by the way, another feature of these crisps are that they can be stored for a long time without getting stale. Take it and put it in your fridge, it would last for 4 months there. That's how it is.
Now, as you read our other articles about Gaziantep ,we will be eating our kahkes by dipping them into milk.
That's all for now. See you.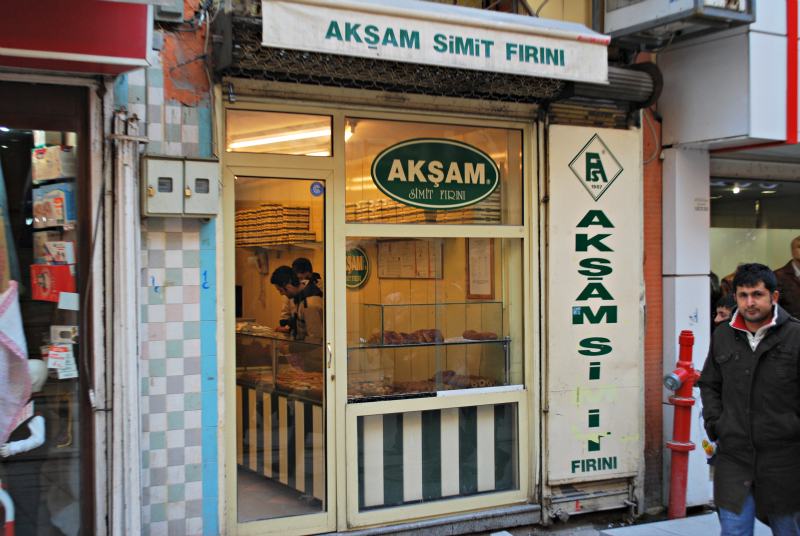 Akşam Simit Fırını
Mütercim Asım Street.No:1/C Gaziantep
Tel: 0342 2180022