Where to Eat Meatball at Soğuksu? Köfteci Odabaşlar, Beykoz, İstanbul
During our lifetime, we have supposed that the place called Soğuksu is around Küçükçekmece. However, thanks to Köfteci Odabaşlar, we have changed this thought. We arrived at the center of silent town after climbing through the hills of Beykoz and we stopped to try Köfteci Odabaşlar's quite assertive meatballs. And then, what we saw was shocking!
Come on what could we see? We saw quite delicious, juicy meatballs. Moreover, like our style. It is like Merkez Efendi kind but like a relative of Köfteci Sami. All in all we are talking about meatballs that has caught İnegöl style. Well, if the subject is İnegöl, it is the king of meatballs. (Sorry and bye Tekirdağ style meatballs)
Halil İbrahim Odabaş is one of our bro who loves cooking and he is an entrepreneur on different sectors. After having compliments from his beloved ones for his delicious grills, first he opens a place for his son Rahman Odabaş at Çengelköy. But, because of his real aim is to catch real İnegöl taste, he continues to search.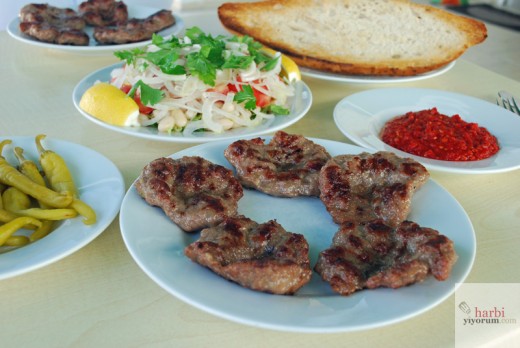 One day, after lots of trial, while he was tired of trying, a miracle happened by the hands of God. Dear friends, Halil İbrahim is a holy name. (After prophet Abraham) There is something called Halil İbrahim table. This is the first miracle! It is not a coincidence. And of course it is not a coincidence that his son's name is Rahman. It makes two! (Rahman is one of the names of Allah)  Köfte- piyaz love is going on for year,  is it coincidence, too?
Anyway folks. Go and listen to their stories yourself please. We learned all details. We declared Rahman the most handsome meatballer on the earth. After you know him, you are going to say "who is Kıvanç Tatlıtuğ – a celebrity guy of Turkish TV Series-" .We think, all girls should run to Köfteci Odabaşlar. Also its location is so good, like a castle. You can even make a film there. And there is a Kemalpaşa tatlısı, it makes you cry when served with its kaymak.
Like all curious Turkish citizen, we ask them how they caught the taste of delicious meatball. We learned clearly. But of course, we won't tell you. Poor man had worked a lot to find it. As soon as he found it, he founded a business on meatball with pleasure. If you want, work and learn. HoHoHo! Happy new year!
But now we are giving you a professional İnegöl Köfte recipe. Are you ready? Put all necessary ingretients in a bowl. And then make 3 times extra effort than preparing a normal meatball.
Cheers!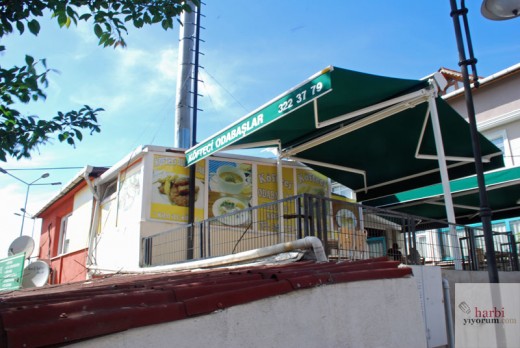 Köfteci Odabaşlar
Soğuksu Mah. Tuna Sok. No:1 Beykoz – İstanbul
Tel: 0216 3223779

Click here to see the address on map!