Best Braised Liver in Gaziantep? Köşk Kebap Salonu, Şehitkamil, Gaziantep
Our return to Gaziantep in 2012 was glorious after the visit in 2009. We have closed the gap in our horizon about "Ciğer? (liver) and "Cartlak- Mostly Intestines" kebabs by our beloved friend Loplopcu's taking advantage of being there before us.
Especially encountering a taste in 2012 of which we couldn't get the complete picture in 2009 was really tear inducing. Köşk Kebap Salonu in Gaziantep Şehitkamil tested us with a food experience we have never experienced before. Actually, the shops across each other from one end of Kepkep Street to the other are branches of the place called Köşk Kebap Salonu. In other words, Köşk Kebap Salonu is not a single shop. It is a complex!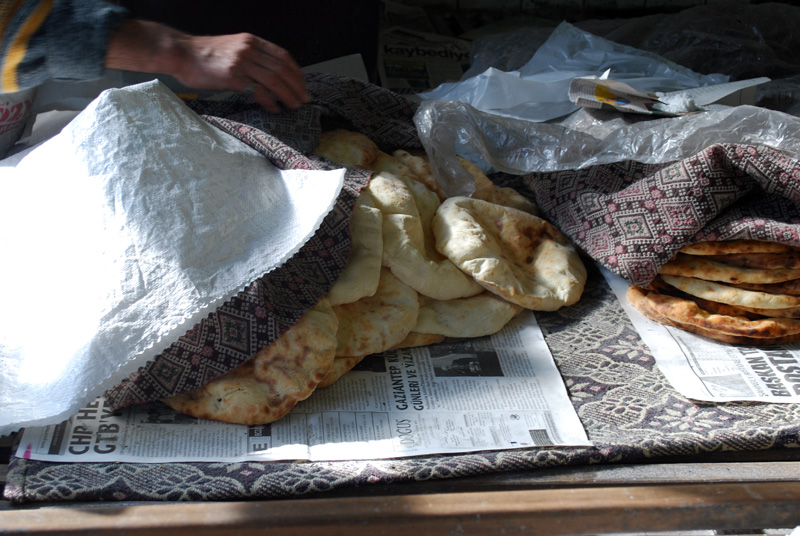 It's bakery and the shop just next to it is specializing in braised liver, the shop next to it is where you can have "cartlak" kebab, the shop across it is the family saloon. My God! So, this is the concept called Köşk. This place is an indescribable experience for a real gourmet. It could even make you loose your mind. We lost ours, that's why I am telling. Annabel Lee poem popped into my mind because of excitement. I don't know how it could be related though. But that's how it is.
And the food we are going to praise in Harbiyiyorum.com is: Köşk's Ciğer Kavurma (braised liver).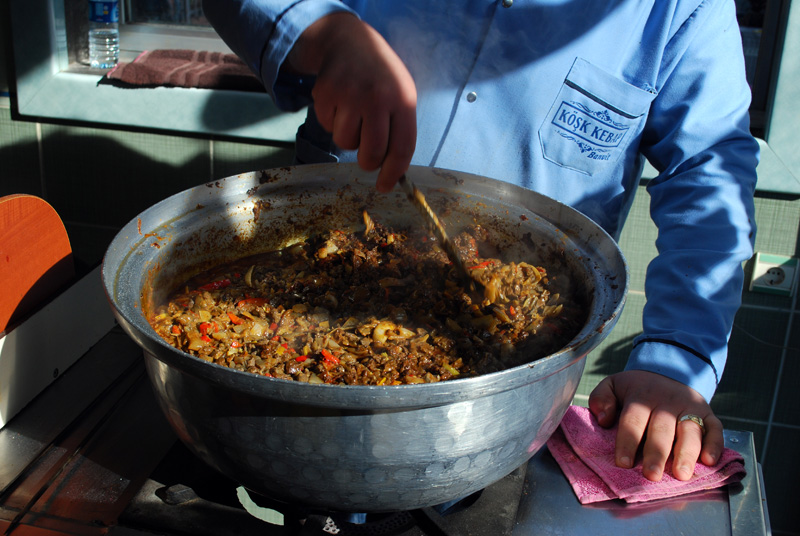 If you want to have just a taste, you can eat it inside the flat breads. But be careful! It is addictive. We have had braised liver before but never had such a tasty one! If we can find a chance to go to Gaziantep again, this will be the first place to stop by. You got it, right?
The chef standing before the fire slowly stirs the livers inside the pan with a wooden spoon together with other foods. It is cooked at a low heat. The liver is piping hot. The chef puts various spices and salt in the pan by rule of thumb and continues stirring. The look and the smell are delicious. Liver is almost like a mash. It is sleek. The chef is very concentrated, almost in the mood of Nirvana. The round movements of the wooden spoon are hypnotizing. You almost feel like plunging into the pan. But it is not possible?
The only actual possibility at that moment is the fact that you are going to choke that liver down in a few moments.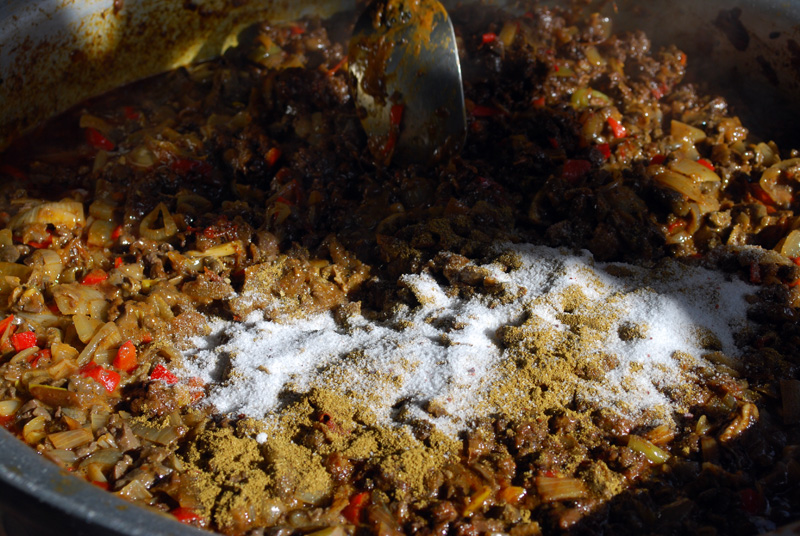 And we did! Those spices, food, hotness, the taste was so wonderful that later, we choke down another one. Then we stopped since there were too many places and too many foods to taste in line. But we were wrapped up in it and very badly as well. Of course we didn't miss the chance to try grilled kebabs of the place too. Some of us had "cartlak kebab", some others just liver kebab. Without wishing to boast I'd like to say that we were at Küşlemeci Halil Usta just half an hour ago. And we were going to have "şöbiyet" (multiflaked pastry with cream and pistachio filling like Baklava) at Koçak later. Everything was happening as we planned.
Yes, dear friends, if you have to eat braised liver in Gaziantep, this is the place for it. Köşk Kebap Salonu. If you ever go there, look respectfully at the liver inside the pan and greet it for us.
Bon appétit!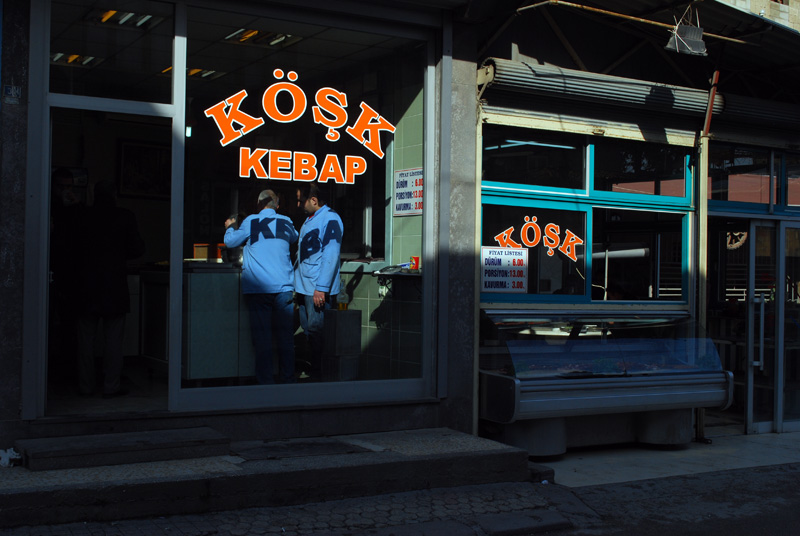 Köşk Kebap Saloon
Yaprak Neighbourhood. Kepkep Street. No:30/C  Şehitkamil – Gaziantep
Tel: 0342 2320215